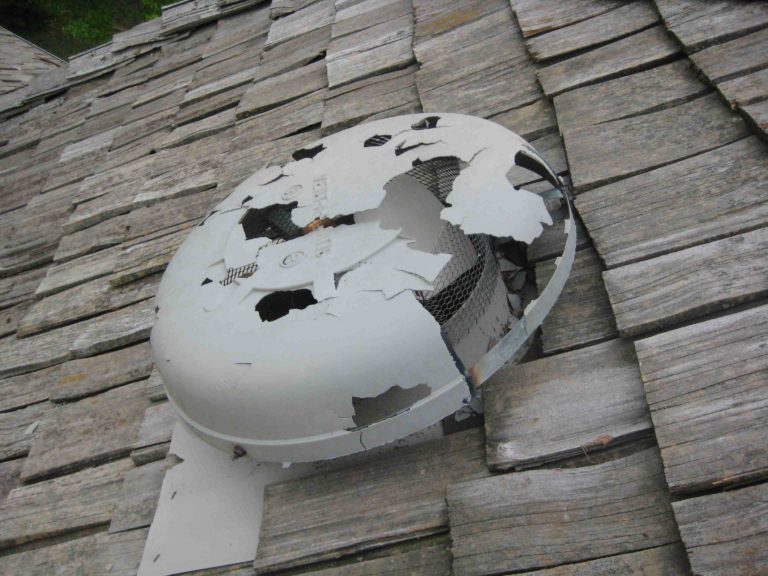 Quick Hurricane Damaged Roof Inspections
EMA Structural Forensic Engineers provide "Need Quick Hurricane Damaged Roof Inspections?" after the passage of hurricane Ian in Fort Myers, Winter Haven, North Port, Orlando, Daytona and surrounding areas for warehouses, office, condos, multi-family buildings. Quick hurricane damaged Roof Inspections and roof structural inspections are performed by licensed engineers during all phases of the installation. Critical areas such as fastening patterns of underlying insulation, mopping techniques, or glue application and drying times can be monitored for compliance with the contract documents and manufacturer's standards.
EMA  quick hurricane damaged roof inspections for metal, flat roof, built-up roofs are performed by engineers who have extensive experience to observe all phases of a roof installation to ensure materials are in compliance with project documents. Prior to the start of work, our inspectors are provided specifications, drawings, shop drawings, and submittal. The inspector's attendance at the Pre-Job Conference with respective contractual parties allows a thorough understanding of the system installation, set-up areas, and anticipated internal disruptions.
Our engineers generate Damaged Roof Inspection Reports which delineate material and installation compliance and document any unforeseen contingent items to the contract. Non-compliance issues are immediately addressed with the roofing contractor, design professional, or building owner to ensure proper installation of the specified roofing assembly. We provide roof inspection in, St. Augustine, Palm Coast, Palm Bay, Cocoa, Rockledge, Daytona Beach, Melbourne, Orlando, & Tampa.
EMA roof damage inspections engineers can inspect and perform damaged roof inspections in Orlando, Tampa, Clearwater, Daytona, Cocoa, Ormond Beach, Palm Coast on any roof system including concrete roofs, gravel, and shingled roofs. After hurricanes or natural disasters including lightning strikes the roof may get damaged. That is where we send our professional engineers and inspectors to do thorough inspections of roofing and intent of damages for insurance claim purposes and repairs.
We also perform damage roof inspections for all shingle, metal & clay tile, or concrete tile roofs after any storm or hurricane as per Florida building code chapter 15. please call for our services.
Damage Roof Inspections & Roof Testing.
EMA Engineers perform detailed, professional damage roof inspections in Volusia, Flagler, Duval, Indian River, Brevard, Orange, Polk, Lake counties with state-of-the-art moisture detection devices and give thorough explanations with digital pictures.
Hurricane Damaged Roof Inspection Procedure.
The starting point of the hurricane damaged roof Inspections should be the roof of the building. The interior walls and ceilings should be checked for signs of water staining. After inspecting the interior by a damaged roof inspections engineer thorough inspection of the exterior walls should be made along with the roof system.
The following roof components should be inspected:
Flashing: These are the protection for the membrane termination and often provide a waterproof cover at the membrane termination. These include Counter- flashing, expansion joint covers, copings, and flashing at walls and curbs. A variety of problems may occur at these vulnerable locations by damage roof inspections throughout East and Central Florida as well as Tampa, Orlando & Ft. Lauderdale.
What we look for:
· Open seams excessive blisters, wrinkles, ridges, or areas of the non-adhered membrane.
· Worn spots holes or deteriorated areas of the membrane.
· Deteriorated, areas of surface coating on the membrane.
· Adequate, drainage and ponding problems of the membrane checked by roof inspections.
· Areas around rooftop equipment that may have been degraded by leaks or spills or punctured by dropped equipment parts.
How to classify Roof damage inspections Types
The first protection any house has against the elements is the roof and there are a variety of roofing materials. You can learn a few basics about each material that will help you spot damage that needs to be repaired or roofing that should be replaced as reported in roof inspections.
Asphalt roofing surfaces are granular. When asphalt shingles age they become brittle from the sun and other elements. Then the granules can detach from the shingles. Check in the gutters and at the end of the downspouts for asphalt granule deposits. Inspect the roof for spots that look bare where all the granules have detached and been washed away. Also inspect for missing, torn, or warped shingles. When the edges or corners of shingles are rising or curling, they have outlived their usefulness and will need replacing. Also, look for indentations or punctures from hail damage. This can be far more costly than simply adding shingles so knowing how many layers are on the roof and the legal limitations can be valuable. You can commonly determine how many layers are present by examining the edge of the roof during damaged roof inspections.
Metal Damage Roof Inspections
Metal roofs are commonly steel, copper, aluminum, or galvanized iron. Most metal roofs have a life expectancy of about 50 years. Perforations, pits, rust, or corrosion can help determine the age of the roof. Check the seams, corners, and joints for loose, dried out, or peeling caulk or other seam material while performing damaged roof inspections.